At Walcott Guitars, we pride ourselves on customer satisfaction and will do all we can to ensure you are happy with your instrument! Pete takes great care in every aspect of timber selection, design, building and finishing so that your new instrument will provide you with a lifetime of playing pleasure and pride. He will consult with you regarding all aspects of the build so you can be assured of personal service and attention.
Come in and play one of his display models and ask him about options. Each guitar is made specifically for it's new owner.
The models shown below can be modified to suit your playing and tonal requirements. Ask Pete. He'll find a way to custom build to your requirements and tastes.
We have New Guinea Rosewood, teak (great for fingerboards), silky oak and kwila in stock and many veneers for headstocks, inlays and rosettes. We can source almost all other legal tonewoods easily.
The PW 65 is our OM size. The smaller body is lightweight and responsive with warmth and projection.
Each neck is shaped specifically to your playing requirements and preference.
Cedar top, silky oak neck, back and sides combine aesthetically into a fine hand crafted instrument but other tonewoods are also available.
Gotoh machines, handmade bridge, struts, bracing, rosettes, neck, back and sides create an individual, one of a kind instrument.
This is very comfortable to play and you won't want to put it down! Check out our video reviews.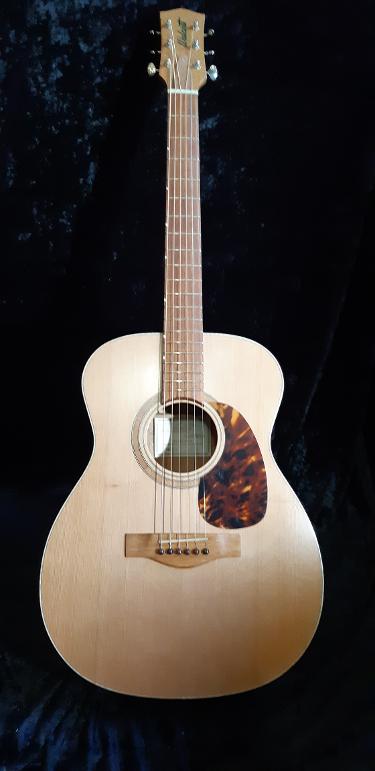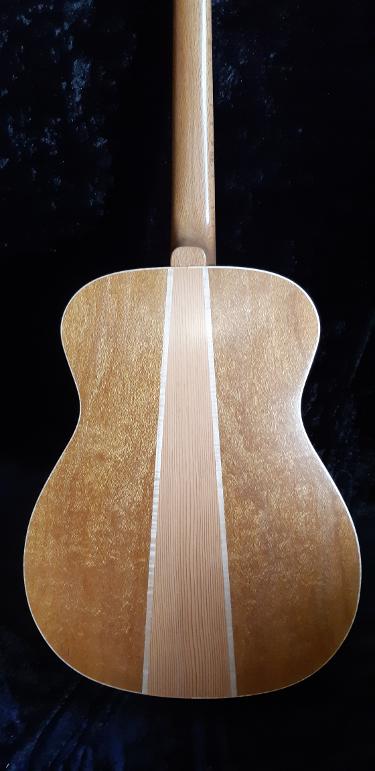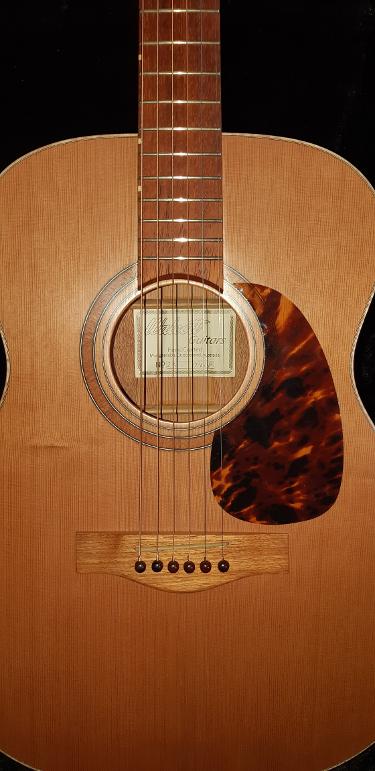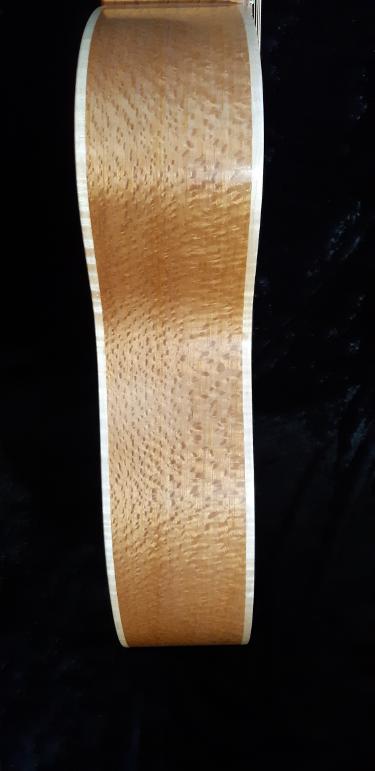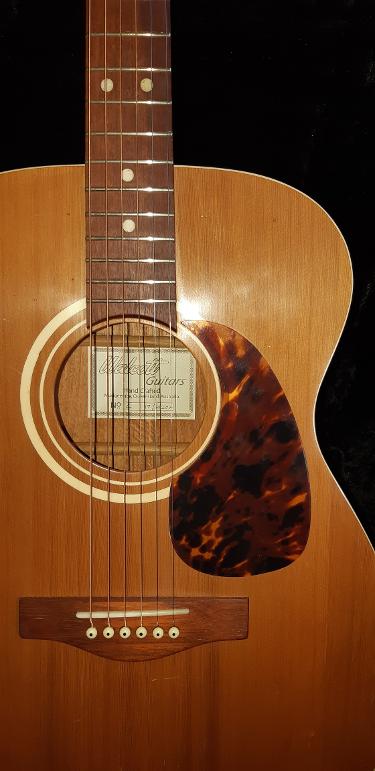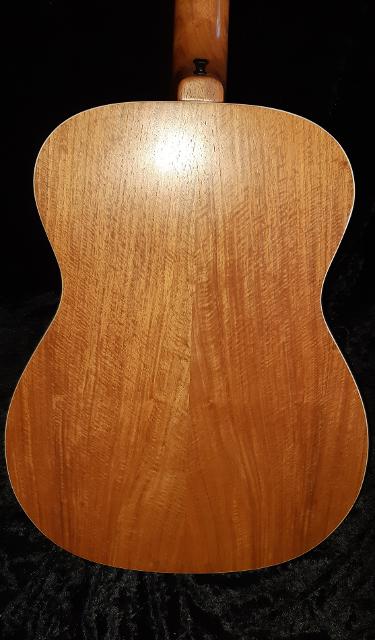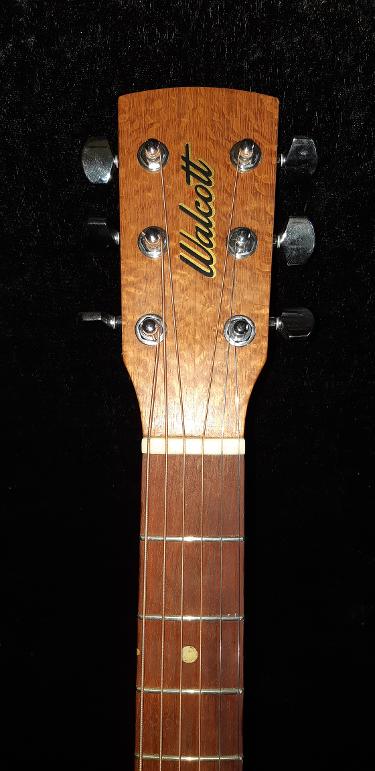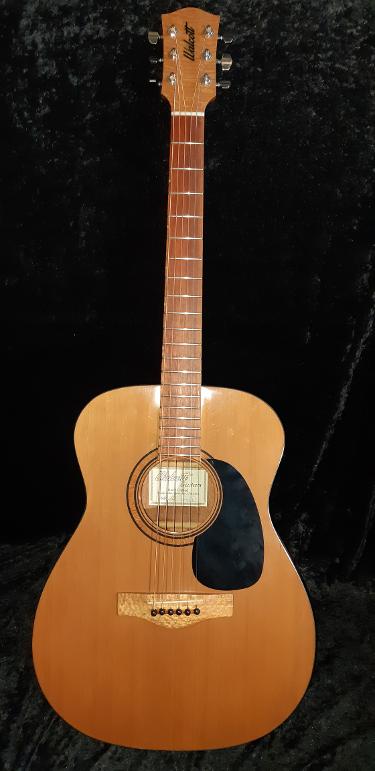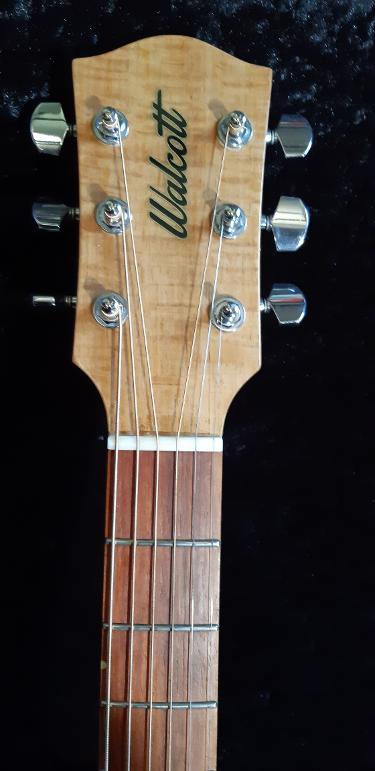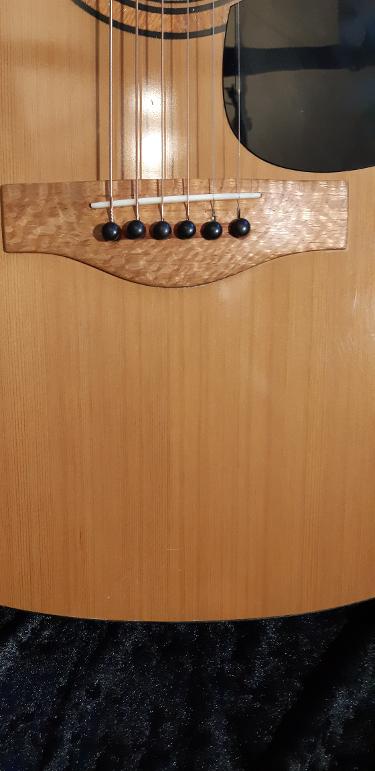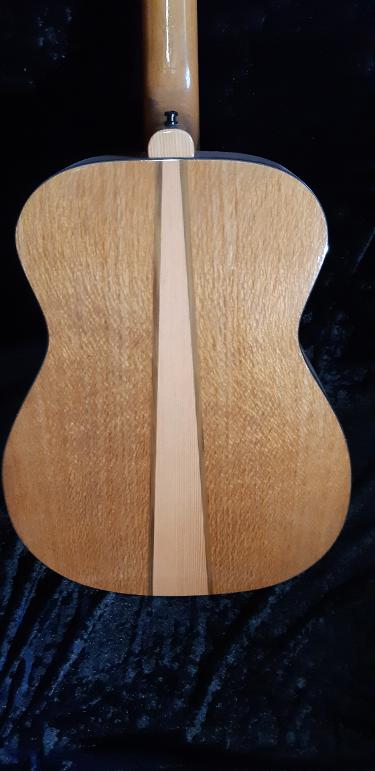 Three piece back. Silky oak and Oregon insert.
'Number 1' The first build!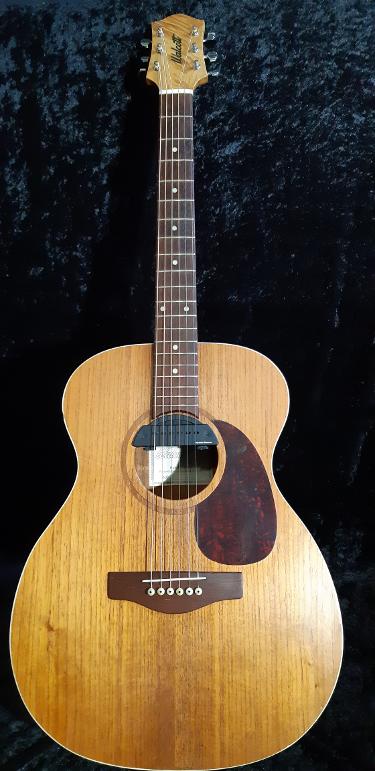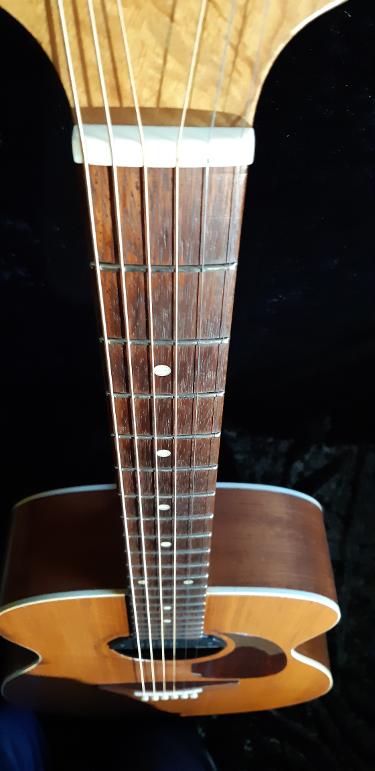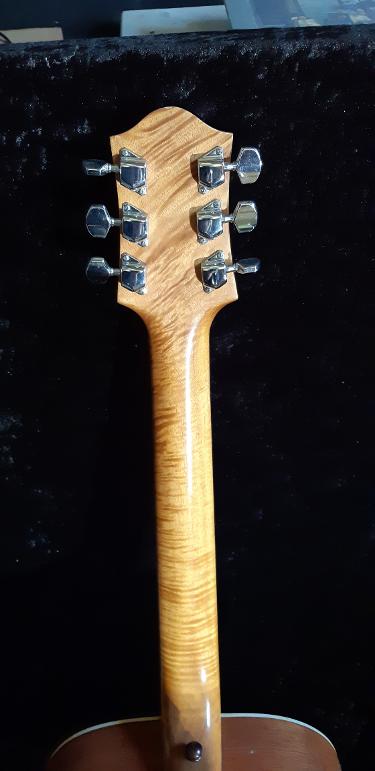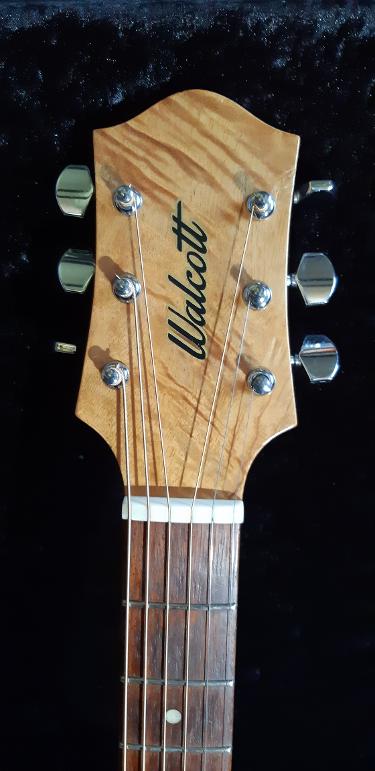 The beautiful big sound of a dreadnaught is perfectly captured in this gorgeous guitar.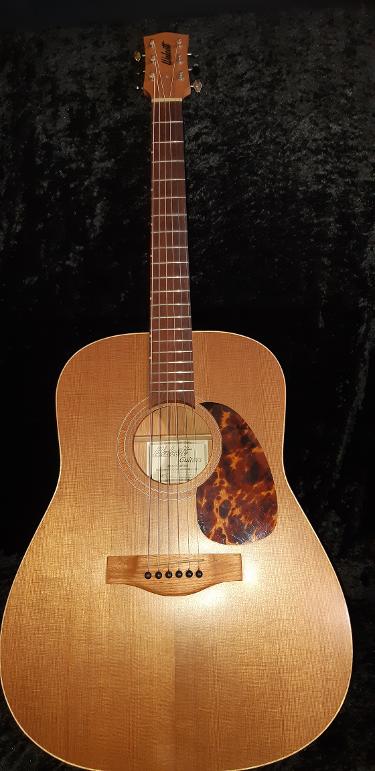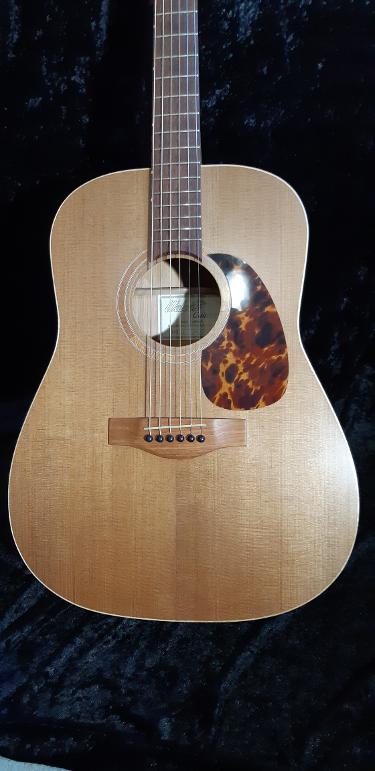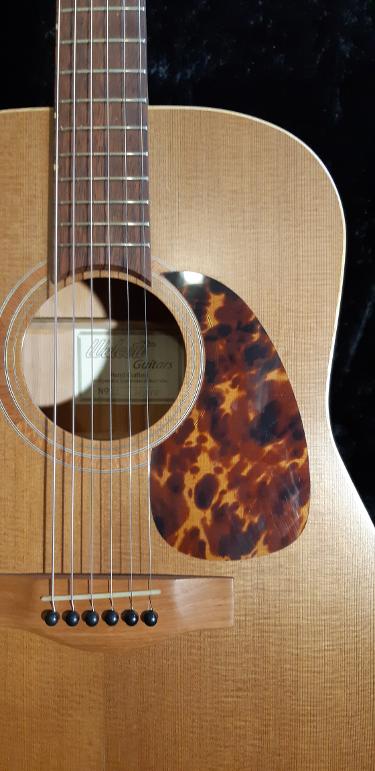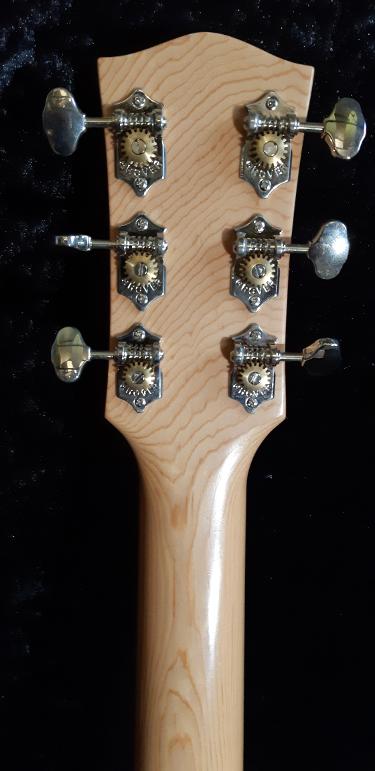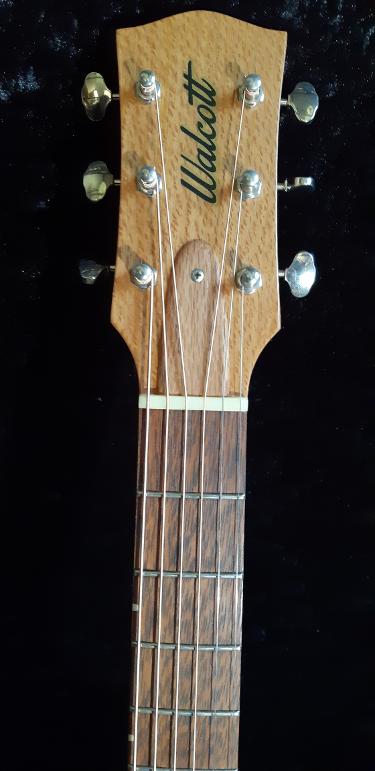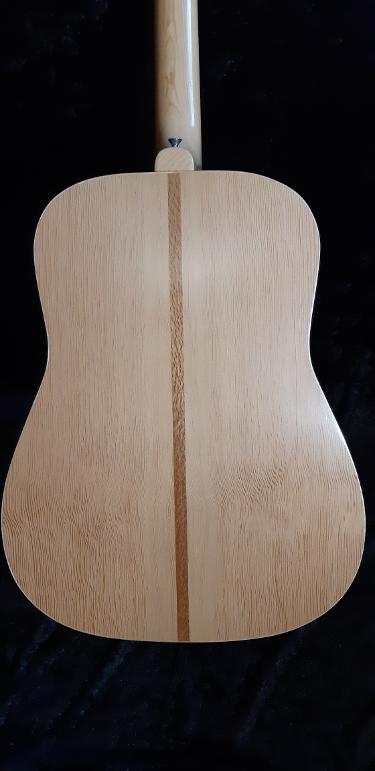 The PW 80 is our Florentine Cutaway Flat top. It's an OM body shape and size with a hand-shaped Florentine cutaway. Necks are shaped specifically to suit each player and all hardware is of the highest quality.
These beautiful hand made hybrid instruments feature a piezo pickup and preamp. A'lipstick' pickup near the neck can be dialled in for that extra sizzle when you need it. Some players prefer Pete to build these models with a 'T' or 'S' neck Options are all possible. Talk to Pete about custom building to your specs. A gorgeous 3 piece back can be a feature of your personal guitar.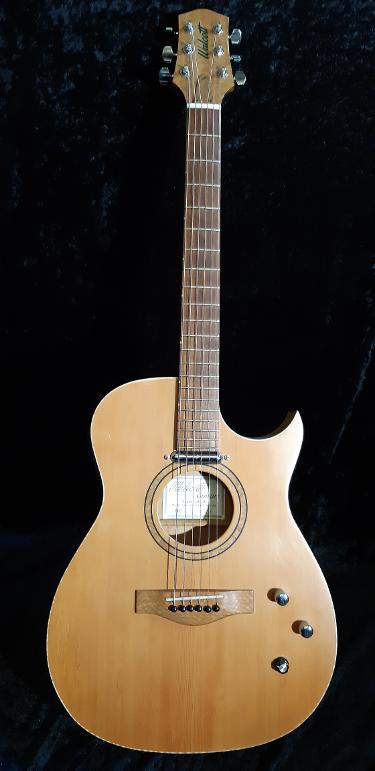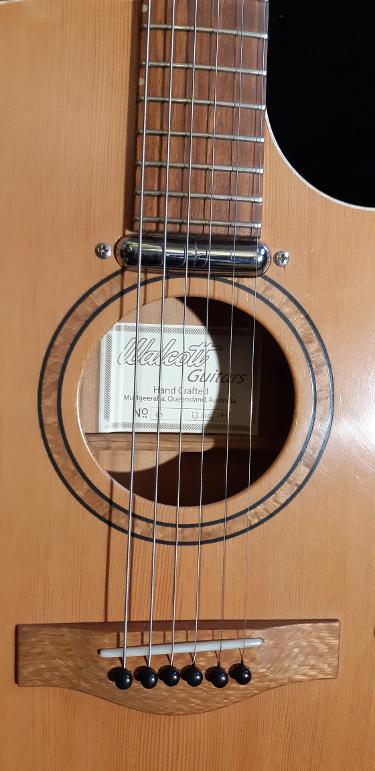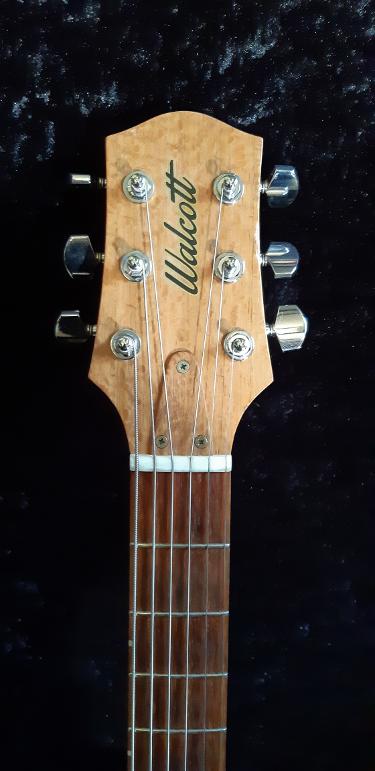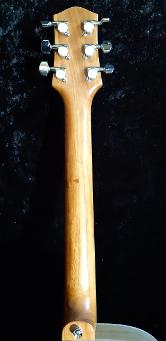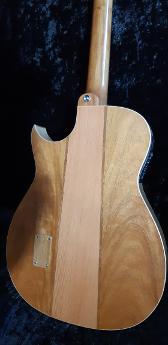 Pete has several electric models in production. These range from tried and true designs and body shapes, (with a Walcott twist or two), through to more innovative original designs.
We can source pickups for you or have them custom wound for you with David Leddin. (One of Australia's best pickup builders.) Dave takes no short cuts and provides quality products.

Necks and bodies are built from scratch and with a store of various tone woods, Pete is able to build your dream guitar.
Call Pete on 0410 652496to discuss your options. A great custom built guitar is less expensive than you might think!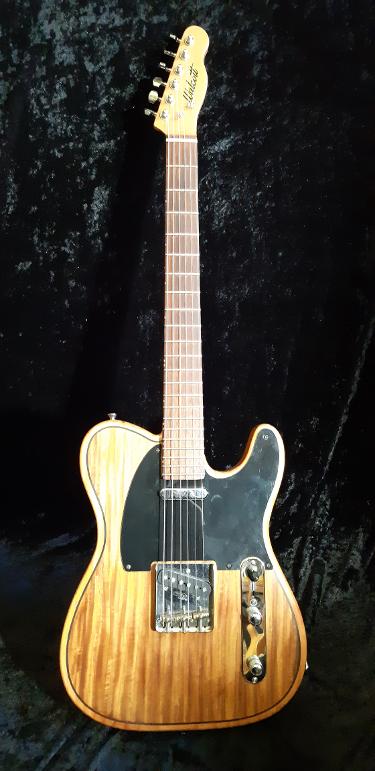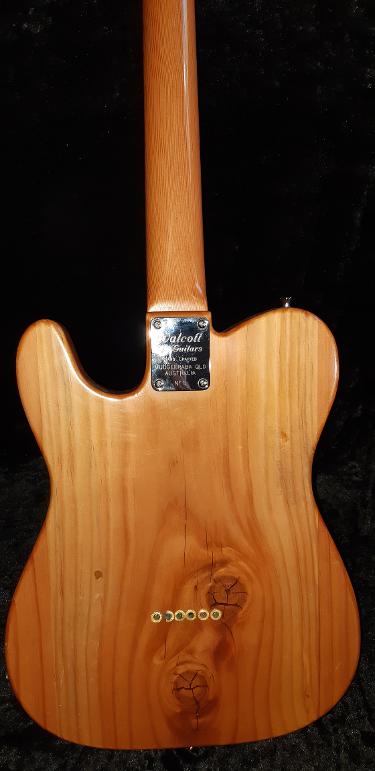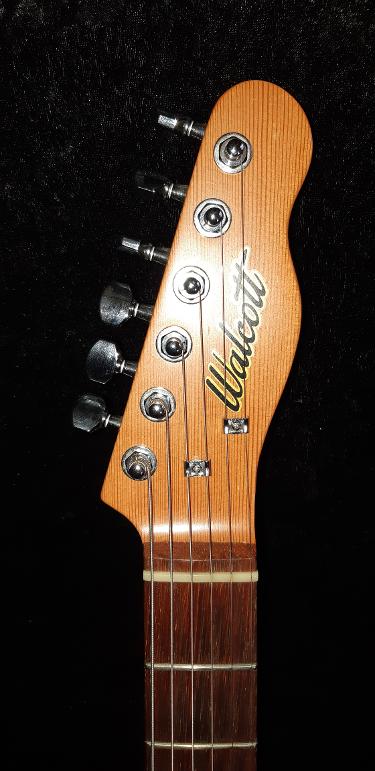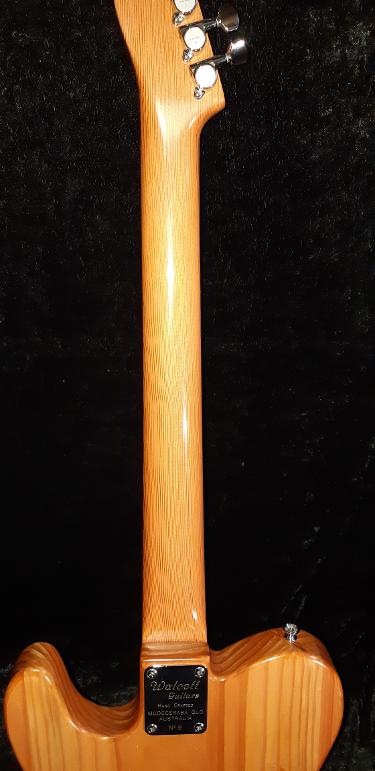 A beautiful archtop. This dual pickup model shows the craftsmanship and attention to detail that Pete is known for. Even the pickup rings are hand made!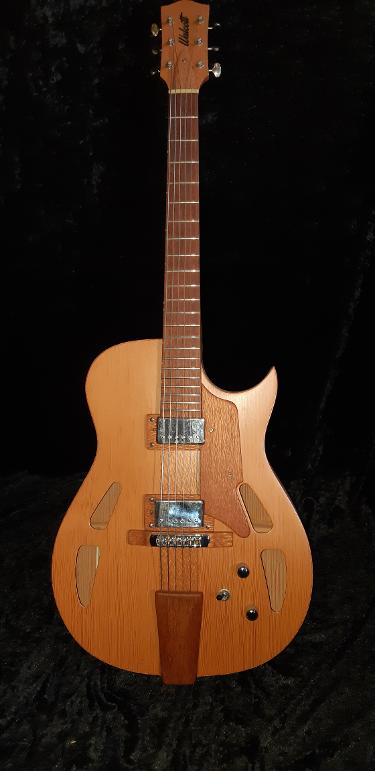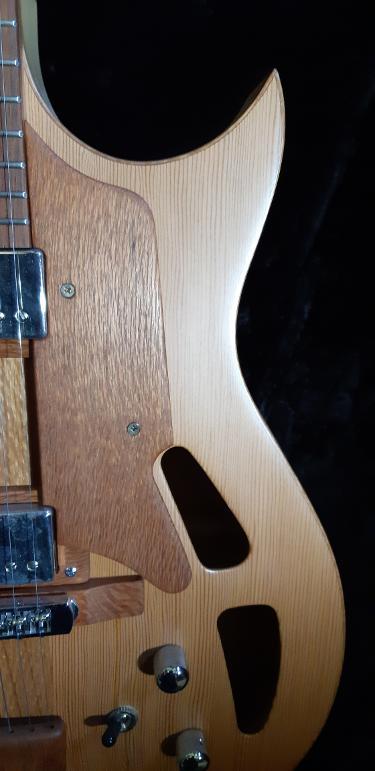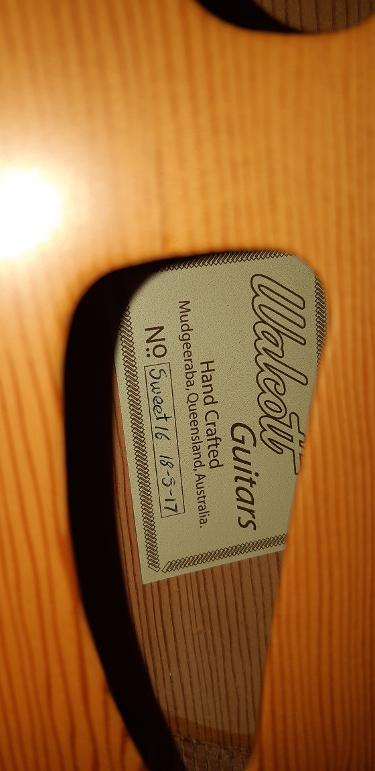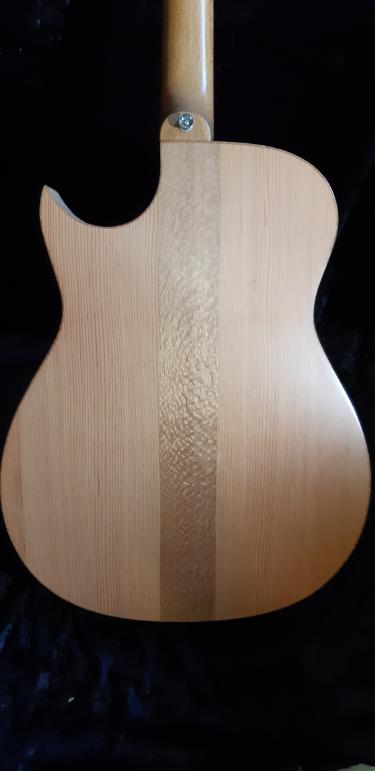 PW 90 Hybrid in Tobacco Burst
The best of both worlds. An 'old school' look with modern versatility. The PW 90 boasts a 'Tele' style pickup in the neck position and an under bridge acoustic piezo too! Go from great 'plugged in' acoustic sound to a sweet tele electric sound with a turn of the blend control. The soundport is a great addition to the instrument that lets the player hear the guitar with a fuller bass response. Remember that all aspects are customisable.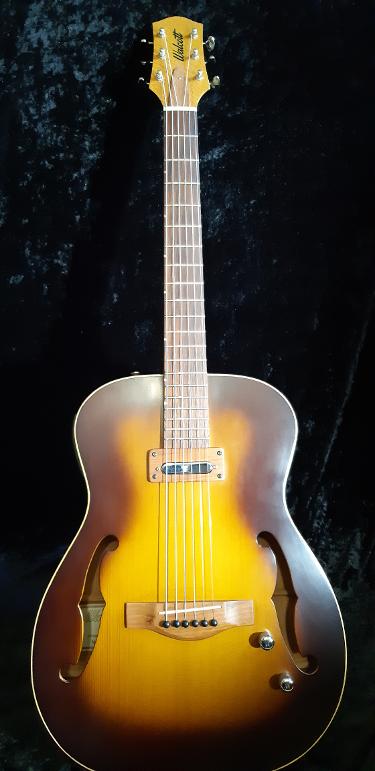 Many players prefer this 'old school' look with the versatility of a built in acoustic pickup and telecaster neck pick-up.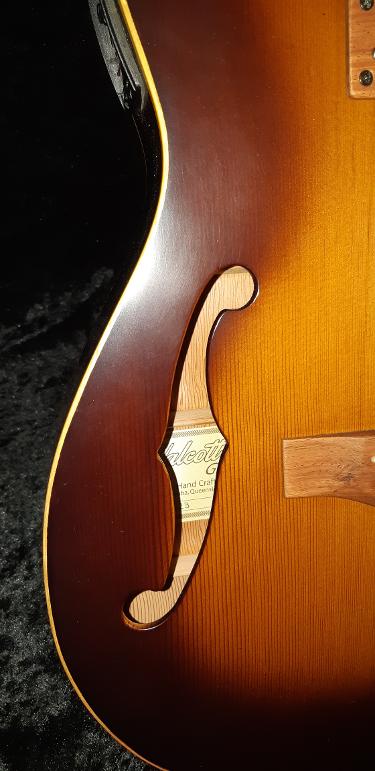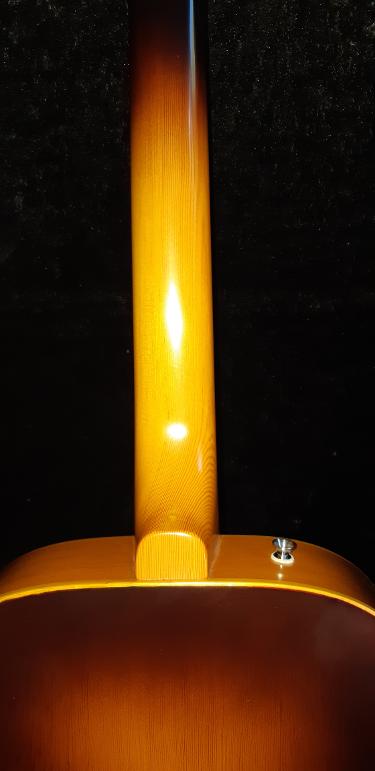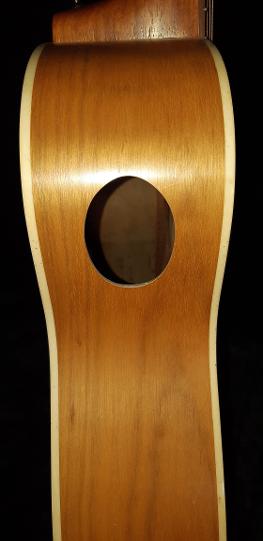 PW 90 Hybrid in Purple Burst (Special Order)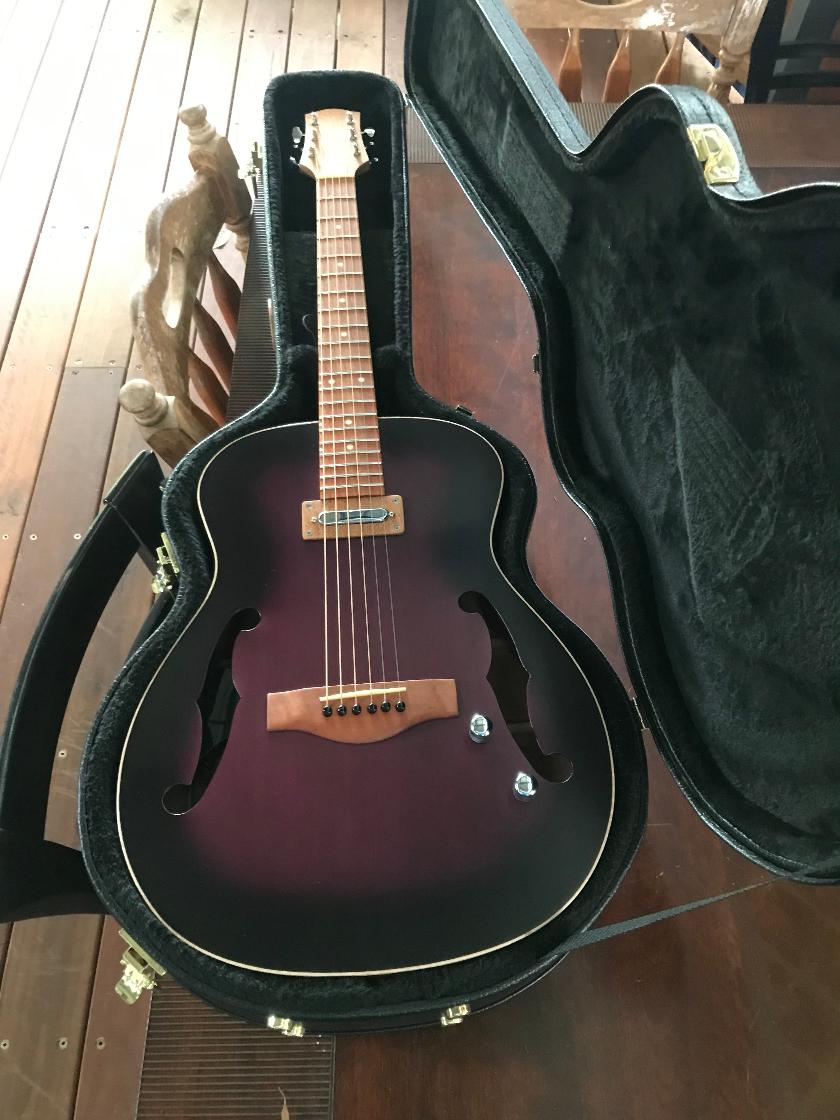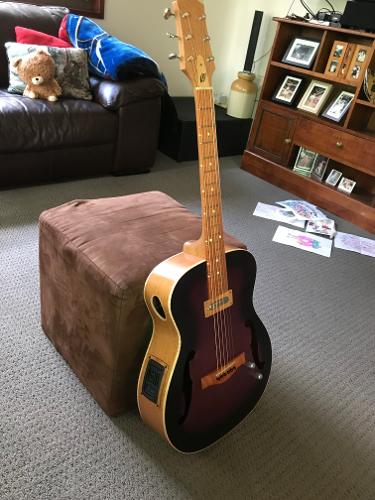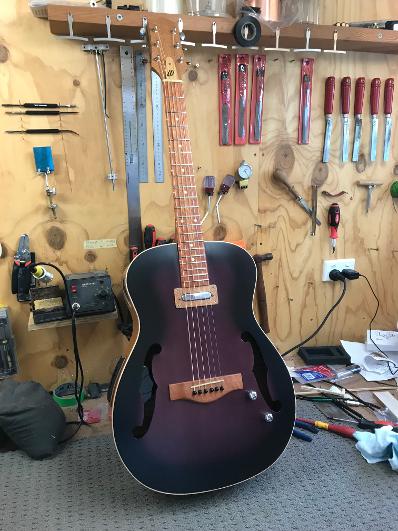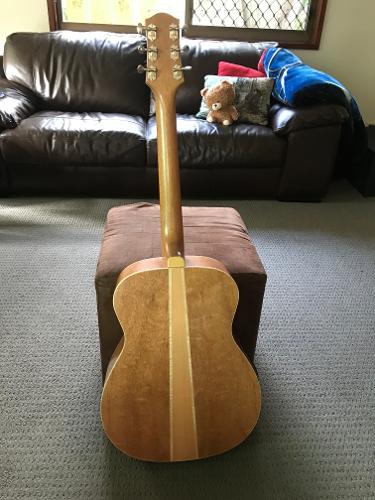 This is a parlour sized fretless bass. Beautiful sound and easy playability. Maple top, silky oak back and sides.