Andrew's 'Sirocco' Electric
Built from PRS MCCarty plans with many modifications.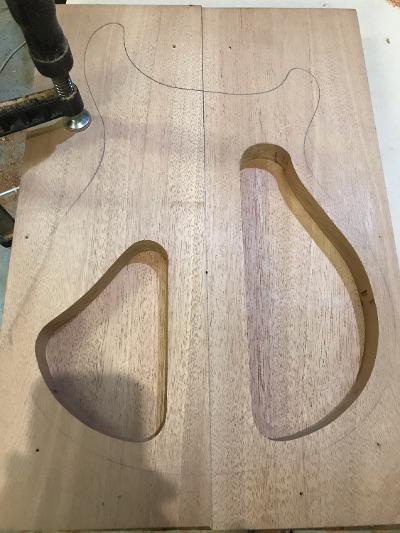 Chambered mahogany body routed.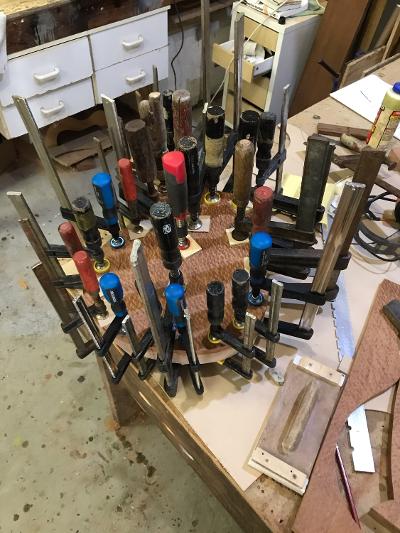 Clamping the silky oak cap to the mahogany body. (Did someone say, 'clamp'?)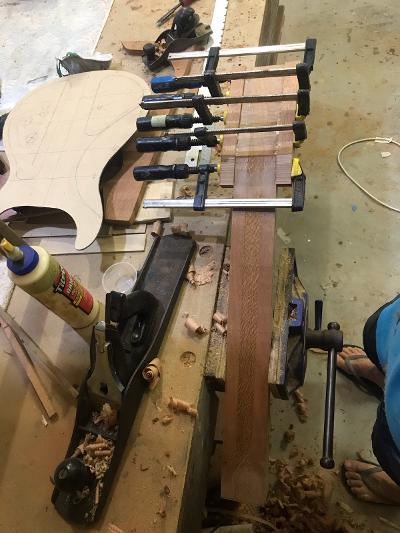 Neck preparation. 3 piece Queensland Maple, Silky Oak,
Queensland Maple.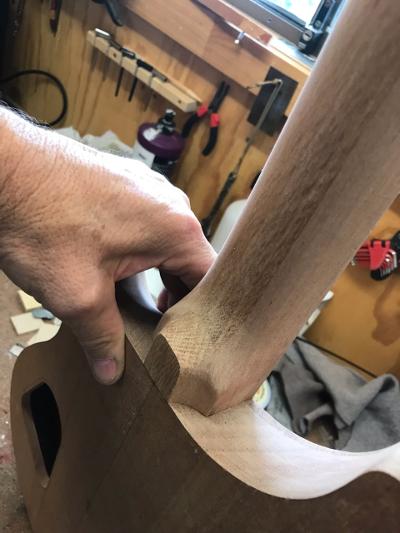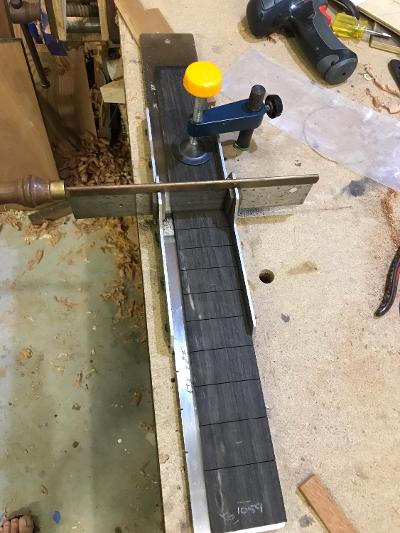 Fret slots being cut in ebony fingerboard.
Shielding paint and copper tape applied.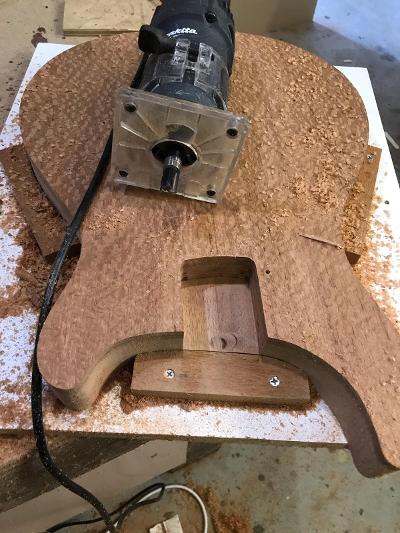 Some shaping done and neck pocket routed.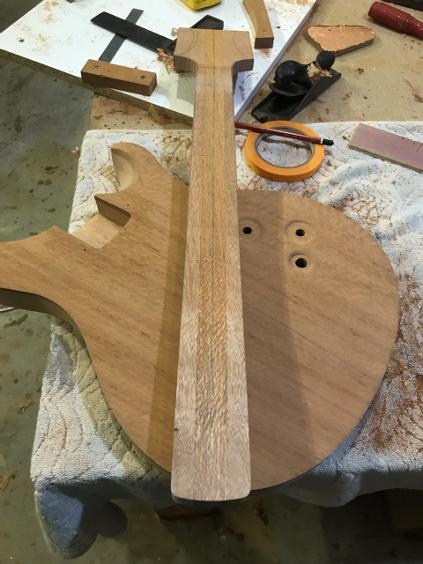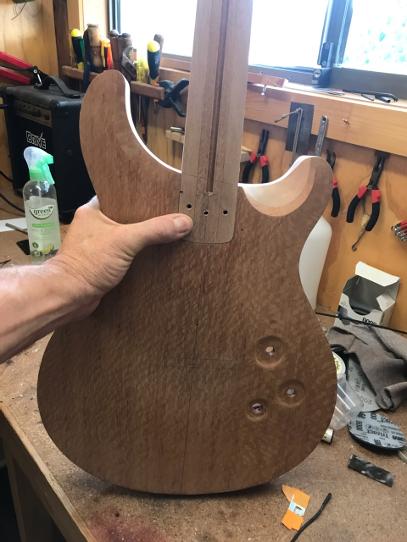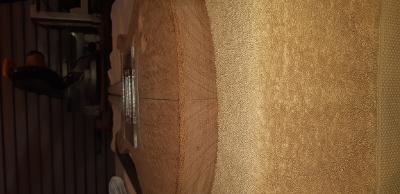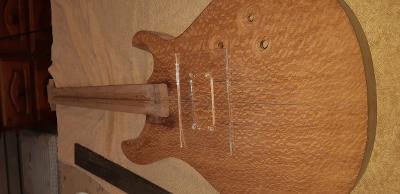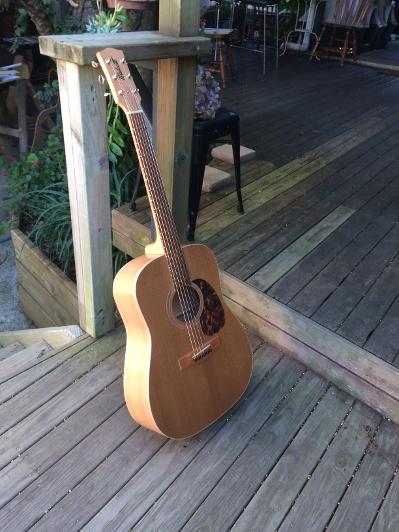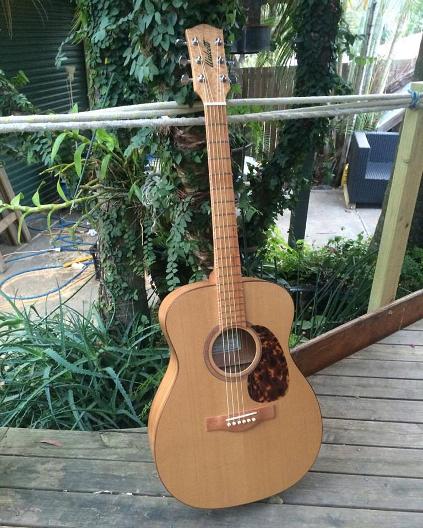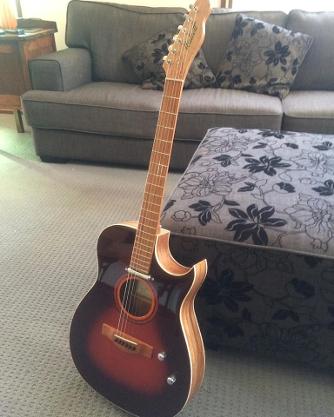 Another view of the Florentine cutaway flat top.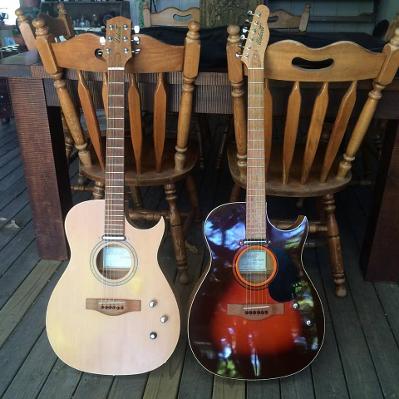 Florentine cutaway flat tops with piezo and lipstick pickups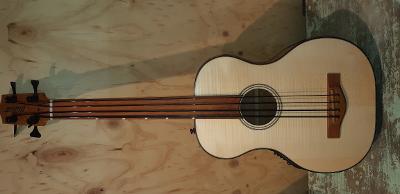 This is a new model fretless bass!
Parlour size (not ukulele!). Maple top, kwila fingerboard, silky oak back and sides. The three piece neck is silky oak with an Oregon strip. This might just be the easiest bass in the world to play! Flatwound strings and sounds like an upright bass.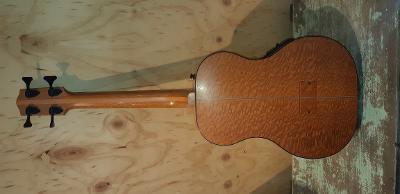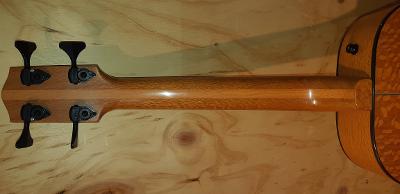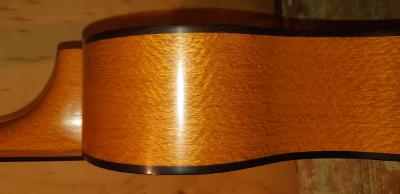 Check out that silky oak grain pattern!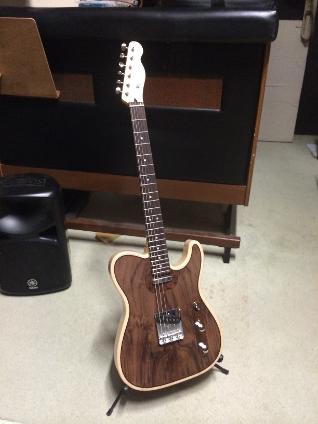 One of Joe's Teles. Burled walnut veneer.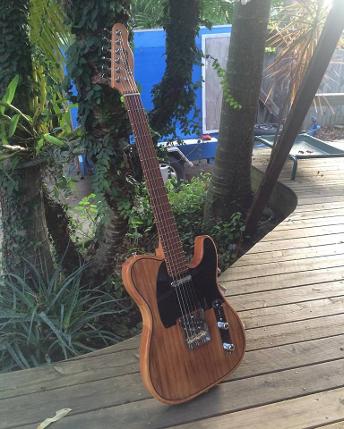 Walcott T body showroom special.
PW 90 Building in progress
Double click on the thumbnail to zoom in.
General repair and building photos.
Double click on the thumbnail to zoom in.
MacCaferRi Manouche Guitar
Here is a special custom order Maccaferri build for Andrew. Highly customised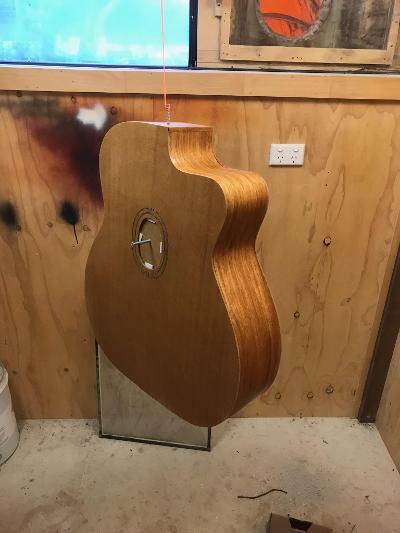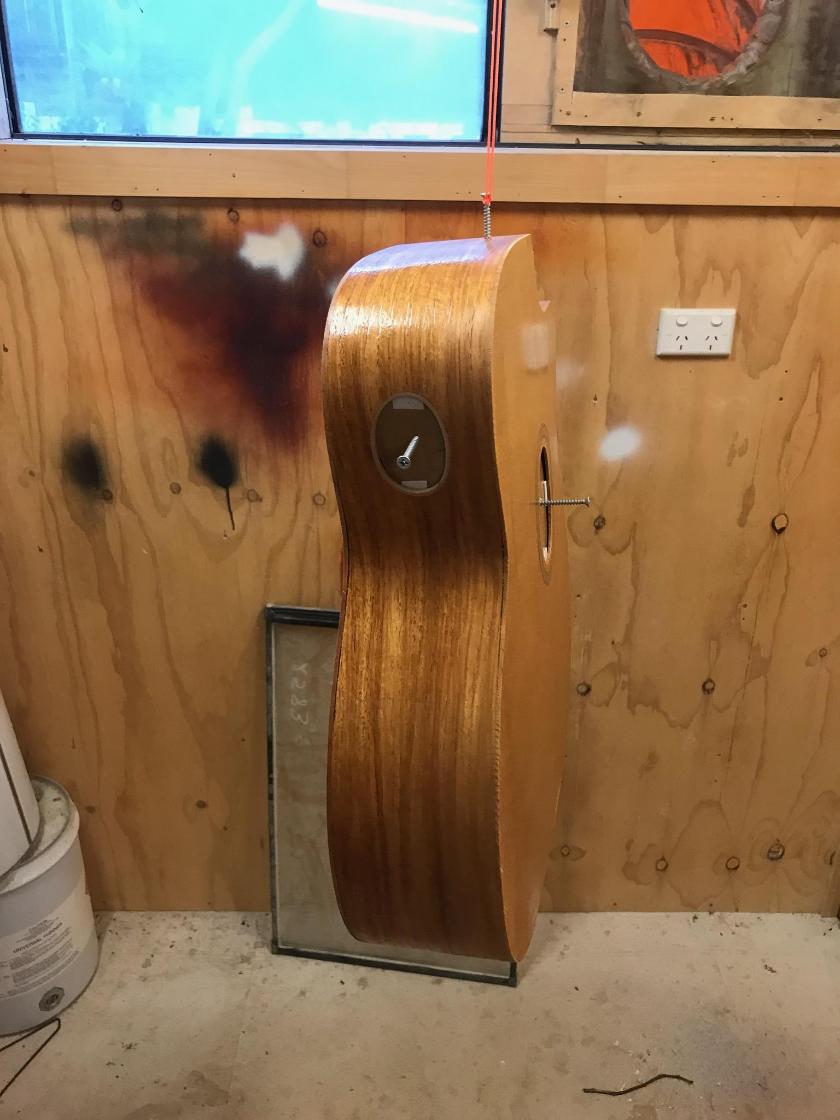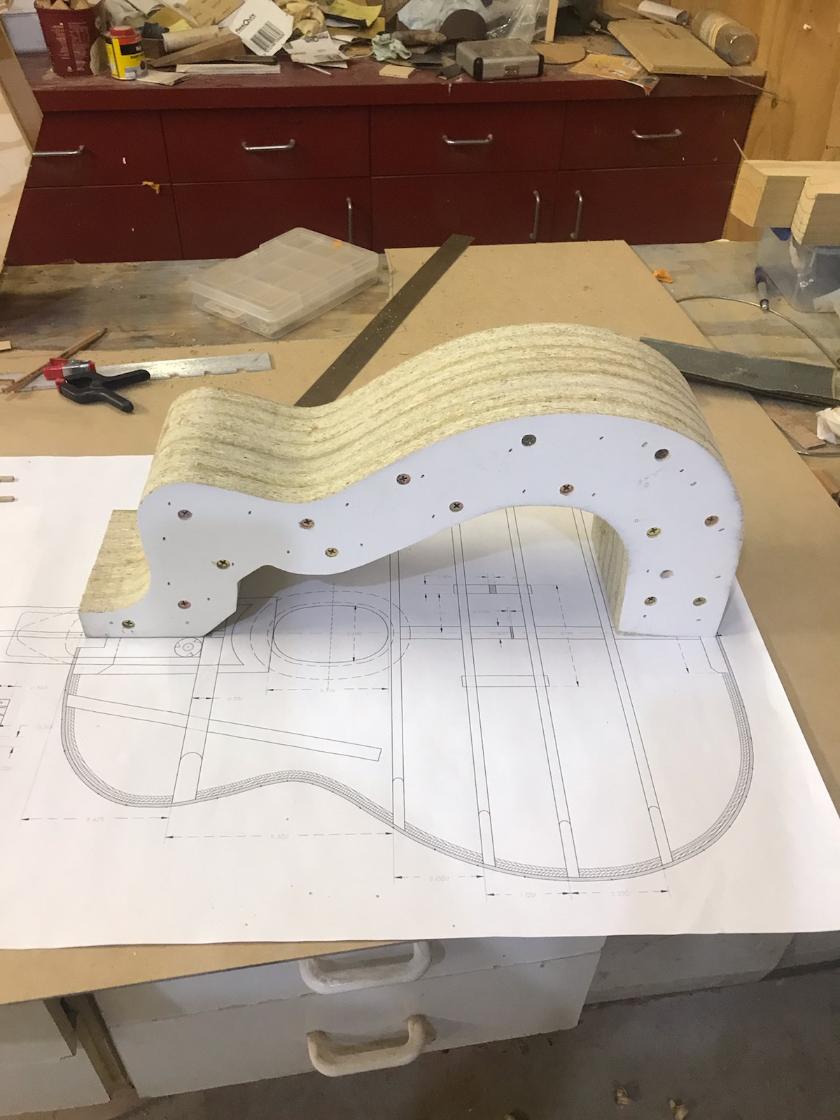 Andrew's Maccaferri style guitar with maple back and New Guinea rosewood sides. Note the soundport. This is a very different design with a different internal bracing pattern. I built a jig especially for this model and would love to build another guitar like this!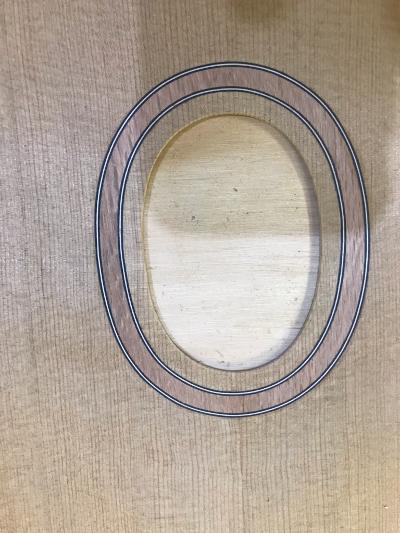 The oval soundhole makes for a tricky handmade rosette.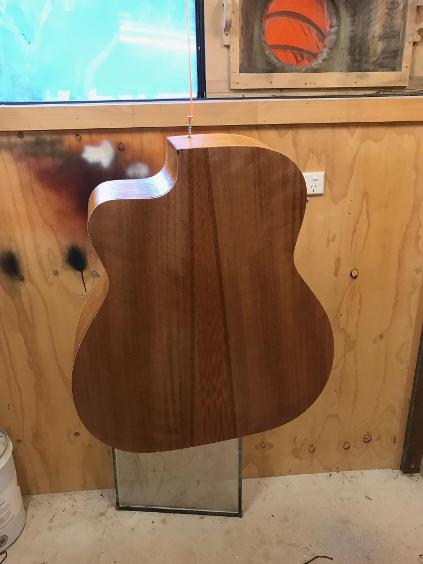 The finished guitar. Gorgeous!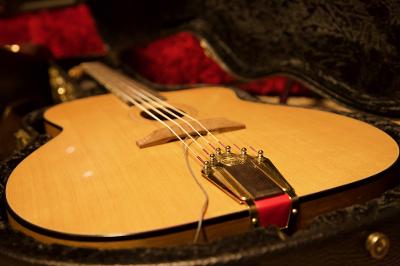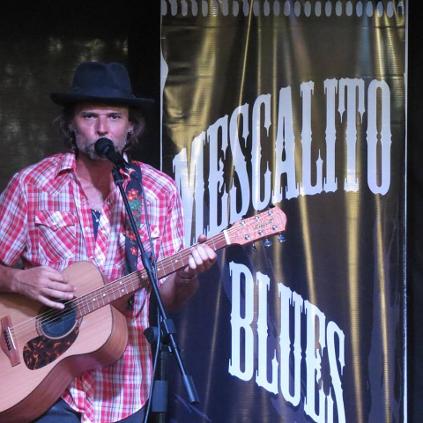 Gavin with his custom Walcott OM acoustic.